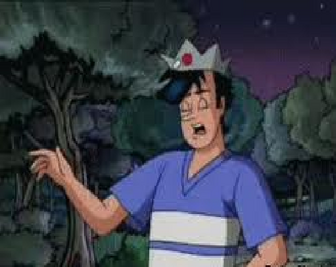 Jughead Jones is one of the main protagonist of the Archie Comics/TV show Archie's Weird Mysteries.
Apperance
Edit
Jughead is a 17 year old boy with black hair,wearing a blue V-collar shirt with two white strips in the middle,khaki pants,blue and white sneakers and a grey crown.
Role in the Series
Edit
Jughead's role in the series is that he's Archie's best friend and a comedic character. He also known to be Pop's best customer due to the fact he eats more burgers then anyone in the restaurant. 
Alternate Riverdales
Edit
In the 3 part Archie Time Adventures part 2 episode "Alternate Riverdales" Jughead is a vegetarian. and one of the few people who hated Archie.